Posture Analysis for Body Alignment and Optimal Spinal Health
At the Birmingham Wellness Center, we are concerned about all aspects of wellness care. That's why we include posture analysis, sports chiropractic and applied kinesiology in the services we offer. Our ability to maintain good posture is crucial to our body's ability to function properly. When our neck and spinal columns are aligned properly, we can use our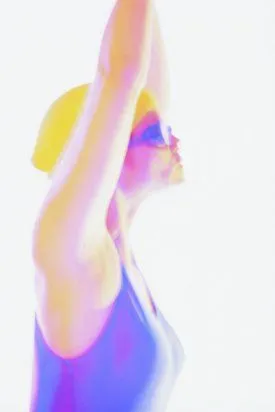 bones to support our weight, not our muscles. If your back and neck are out of alignment, you may feel stiffness, soreness, fatigue and loss of alertness due to poor oxygen flow. Patients who sit or stand all day may experience a loss of alignment. We also see many athletes in the sports chiropractic area of our practice whose athletic performance is negatively affected by poor posture.
When your Birmingham chiropractor performs a posture analysis as part of a wellness care checkup, part of this test is a visual analysis to see how well your head, neck, spine, pelvis, knees and ankles are aligned. We are looking to determine whether your weight is being evenly distributed, and if your joints are being too much pressure. We also apply the principles of applied kinesiology as part of our analysis. Your chiropractor may apply a force to various muscles in your body and ask you to resist that pressure. Depending on your response to this force, we may be able to identify other stresses and imbalances in your body. By showing you any distortions in your bearing, we can help you understand the causes of any neck pain, back pain, muscle weakness, fatigue or other symptoms you may be experiencing.
Wellness Care for Improvement of Posture
At Birmingham Wellness Center we offer a number of chiropractic services which can help restore alignment and improve posture. Your chiropractor may recommend spinal manipulation and chiropractic adjustments to help move the spine and neck back into position. If you are feeling pain as the result of poor posture we may recommend massage therapy to loosen tight muscles and joints, and restore the flow of oxygen-rich blood. For patients whose alignment may have been affected by a work-related injury or auto accident injury, we may recommend physical therapy. For athletes in our sports chiropractic area, we may recommend strengthening and conditioning exercises to improve muscle strength and balance.
We offer sports chiropractic and chiropractic services for the whole family. We start by teaching children how to control their posture so their bodies can grow straight and tall. For adults, we can help correct any negative habits or restore misalignments that may be the result of an injury.
Your chiropractor may also recommend lifestyle changes as part of a wellness care plan to improve strength, posture, balance and movement. We may recommend dietary changes and nutritional supplements to help you build internal strength and restore any vitamin deficiencies that may be causing you to lose strength. Based on our posture analysis we can develop an individualized treatment plan to help you restore balance and alignment in your spinal column. Our chiropractors serve patients in Birmingham and the areas of Oakland County, Troy, Bloomfield, Royal Oak, and West Bloomfield.