Chiropractic Care at Birmingham Wellness Center
Here at the Birmingham Wellness Center we provide a wealth of chiropractic services. Our goal is to treat a variety of health conditions without the use of surgery or prescription medications. Through the care of a chiropractor we are able to achieve this goal for you and your family. Learn more about the chiropractor services offered here at the Birmingham Wellness Center.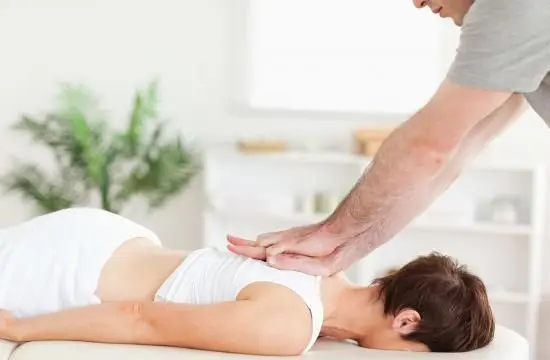 Chiropractic Services in Birmingham MI
Our Birmingham MI chiropractors offer several treatments that are beneficial to your health and wellness. More specifically, we follow the holistic approach, which means we go above and beyond basic chiropractic care. As part of this treatment program we offer nutritional counseling, massage therapy, and detoxification treatments to our patients. Additionally, we have chiropractors who are trained in the use of Applied Kinesiology, commonly known as muscle strength testing. This is in tune with our treatment of sports chiropractic services. We also provide traditional chiropractic care in the form of spinal readjustments, in addition to posture analysis.
Benefits of Choosing Our Birmingham Chiropractor
By choosing our Birmingham chiropractor here at the Birmingham Wellness Center you can find health and wellness in your community. We strive to provide comprehensive chiropractic care for individuals in our extended area as well. This includes West Bloomfield, Troy, and Royal Oak in Oakland County. You save on time and travel by selecting a local chiropractic provider that offers as many chiropractic services as we do. Additionally, we have four chiropractic doctors on staff who are ready to help you improve your wellness.
Meet the Birmingham Wellness Center Chiropractic Providers
As you search for the best chiropractic provider in Birmingham consider the doctors we have here at the Birmingham Wellness Center. Dr. Jennifer Turnbull Bonde is the founding owner of BWC. She has a doctorate in chiropractic and a postgraduate certificate in Applied Kinesiology, in addition to postgrad work in neurology. Dr. Turnbull Bonde opened BWC in 1998. Today she leads a team of 15 including three other chiropractic doctors.
Dr. Rob Iannucci traveled to Fiji where he provided chiropractic care to impoverished communities. Finally, we have Dr. Chelsea Markus Hauswirth who practices holistic medicine. She specializes in adjusting techniques that include Gonsted, Activator, and SOT. Thanks to the individual talents and areas of expertise provided by these chiropractors, the Birmingham Wellness Center is fully capable of offering you the best chiropractic care in Birmingham MI.
We appreciate our patients and love to meet new ones. If you are searching for a new chiropractic care provider in the area, contact us today. We will schedule you an appointment with any of our chiropractors. Whether you have been to a chiropractor for several years and want to try something new, or this is your first time, we are excited to get a chance to treat you. Contact the Birmingham Wellness Center to set up a chiropractic appointment or if you have additional questions.