Headache & Migraine Relief Treatment
Are you tired of the constant pain from headaches and migraines? Dr. Jennifer Turnbull Bonde of Birmingham Wellness Center in Birmingham, Michigan is a chiropractor who can help. Below is information about headaches and migraines and how we can help.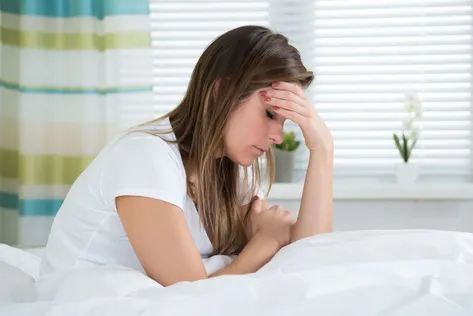 Headaches and Migraines
A headache can be a dull pain in your head that goes away in a short amount of time. It can also cause so much pain that you cannot work or do other activities throughout your day. A migraine is an intense type of headache where you feel a throbbing pain on a specific part of your head. There are many different types of headaches, although the common headache and migraines are what are most recognizable.
Symptoms of Headaches and Migraines
The most common symptom of headaches and migraines is pain felt in specific areas of the head. There are specific symptoms for each type of headache and migraine. Common types of headaches include:
Sinus headaches
Tension headaches
Cluster headaches
With migraines, a person may experience several symptoms, such as dizziness, nausea, fatigue, and being sensitive to light and sounds. This is in addition to the severe headaches experienced with migraines.
Causes of Headaches and Migraines
Tension headaches are very common. They usually start from the back of the head and move forward. Being hungry, stress, and straining on the eyes are all causes of these headaches. Sinus headaches occur when you are feeling sick. Your sinuses expand when you are sick, causing a headache to form in the sinus area. Cluster headaches are extremely painful and happen in clusters for months. Altitude, doing too many physical activities, and bright lights can cause cluster headaches.
Causes of migraines differ per person. An individual may be prone to migraines due to genetics, hormones, environment, and even gender. Women are more likely to have migraines than men.
Headache & Migraine Treatment
Headache & migraine treatment may include chiropractic adjustments, massage therapy, nutrition, and lifestyle advice. Chiropractic adjustments will realign the spine with the neck and head, relieving pressure and pain from muscles and other soft tissue. This realignment can also relieve pain from headaches and migraines.
Gentle pressure on the head and neck area during massage therapy can also relieve pain and other symptoms of headaches and migraines. Please contact us if you have any questions about our services.
Call Birmingham Wellness Center Today!
Make an appointment at your earliest convenience to get treated for your headaches and migraines. You can visit Dr. Jennifer Turnbull Bonde of Birmingham Wellness Center at 219 Elm St., Birmingham, MI 48009. If you prefer making your appointment by phone, please call us to schedule your appointment at (248) 645-6070.