Nutritional Counseling Is Essential For Overall Health Wellness Care Plan
Here at Birmingham Wellness Center, we believe that chiropractic and a healthy lifestyle go hand and hand. While we recommend chiropractic as a routine part of your wellness plan, we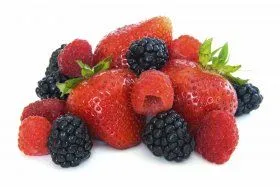 also know that the way you treat your body outside of our office sets the standard for your health. That is why we offer nutritional counseling as a part of our wellness care and weight management program. By implementing proper nutrition into a healthy lifestyle, we believe that you can empower your body to protect itself against sickness and injury.
Nutrition makes up the building blocks of health. Without the body's fundamental nutritional needs, the bones can become brittle and the ligaments and tendons may become less flexible. That can mean an increased risk of injury - especially with age, as the body naturally loses bone mass over time. Furthermore, without proper nutrition, the discs in the spine may degenerate, making them more prone to slippage, which can cause significant pain in the neck and back.
Although our Birmingham chiropractors can treat a slipped disc or other subluxation, we prefer to take a whole body approach to the problem. By offering nutritional counseling alongside chiropractic services, we help the body heal and also give it the tools to remain healthy in the future.
Birmingham Chiropractor Implements Detox and Weight Loss in a Healthy Way
When you first visit us for nutritional services, we will analyze your current level of nutrition and identify the nutrients you are lacking. We will fill those deficiencies naturally by recommending the inclusion of certain foods into your diet. We may also recommend the use of a supplement if filling your nutrition needs through food and environment alone is inadequate. For example, if you work at an office job that keeps you indoors the majority of your time, we may recommend a vitamin D supplement to replace what you are not getting from the sun.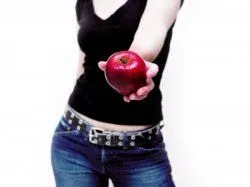 In addition to finding out what you are lacking, we may also search for foods that could be causing you problems. For example, if you visit a Birmingham chiropractor in our office for chronic migraines, neck adjustments may help, but our nutritional services may discover that you have a dairy allergy causing your headaches.
Once we have determined what you are lacking and what you need to avoid, we may recommend that you take advantage of our detox and weight loss services. We perform a BIA (bio-impedance analysis), which tells us your specific body composition - lean muscle mass, body fat, basal metabolic rate, water retention and phase angle. This helps us determine your need for detoxification and changes to improve your overall health and body composition.
Detox and weight loss work hand-in-hand, because by detoxifying the body, you can naturally cleanse the liver and digestive tract of toxins that can stall your weight loss. Furthermore, by detoxifying first, you may reduce cravings that sabotage your healthy weight loss plan.
If you need to change the way you are eating, are concerned with proper weight management or if you think that our detox and weight loss services could help you, make an appointment to visit a Birmingham chiropractor at our office today. We look forward to the opportunity to provide our patients in Birmingham, Oakland County, Troy, Bloomfield, Royal Oak, and West Bloomfield with the total wellness care you need to be the healthiest version of yourself you can be.