Services Offered From Your Birmingham Chiropractor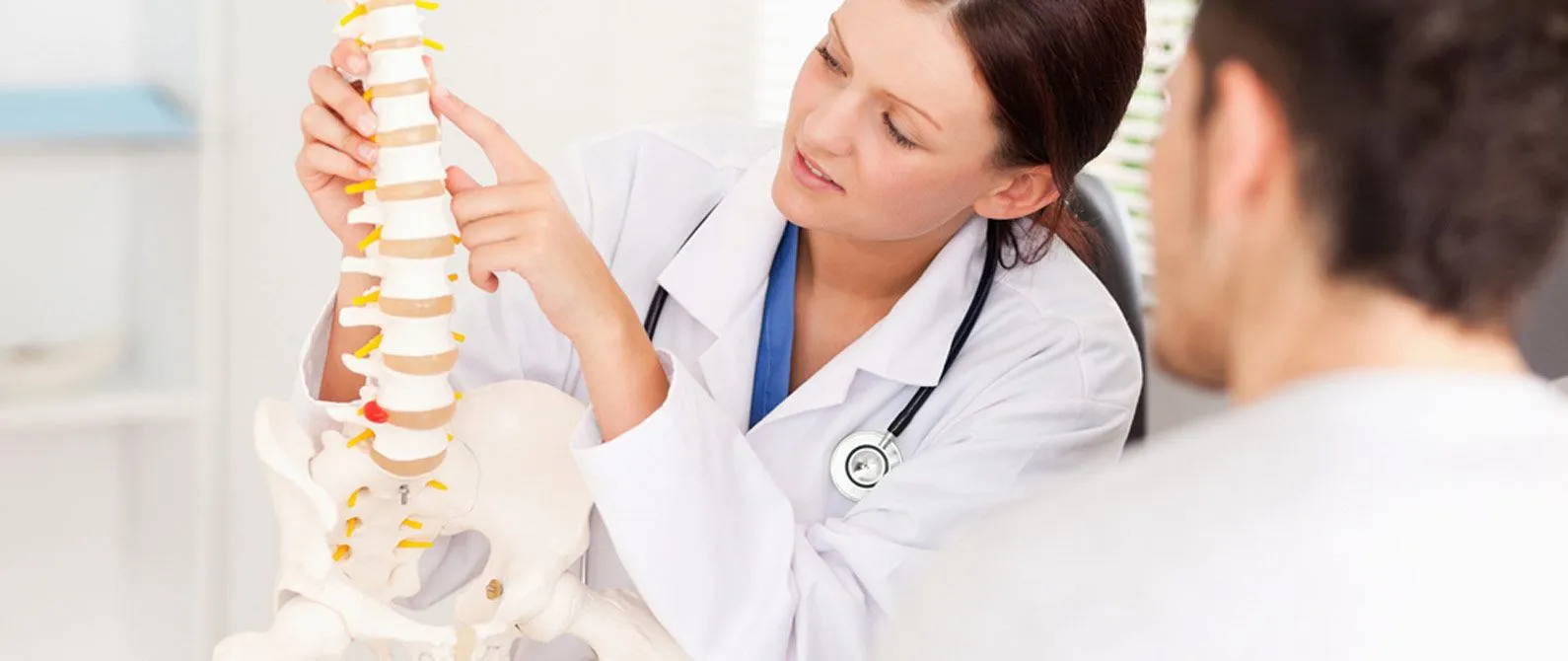 Whether you were recently injured, you have been dealing with ongoing pain, or you just want to lead a healthier life, we are here to help. At Birmingham Wellness Center, we offer natural chiropractic care and a variety of other services designed to effectively treat your injuries and/or health conditions. Auto accident treatment, lower back pain treatment, headache relief, migraine relief, sports injuries – whatever problems you are experiencing, as your Birmingham chiropractor, we are well-equipped to assist you!
We offer gentle, non-invasive treatments that are effective and produce minimal side effects. Unlike invasive surgeries or prescription medications, chiropractic care relies on your body's own natural healing processes to produce results. Through chiropractic adjustments, we realign your spine, relieve pressure from nerves and restore normal function throughout your body. Chiropractic care is ideal for lower back pain treatment, neck pain, injury treatment and more. Combined with the other treatments we offer, chiropractic care can help you to heal from your injuries, prevent further injuries and encourage optimal health year after year.
The natural chiropractic care we offer at Birmingham Wellness Center includes a comprehensive physical exam to identify any and all problem areas. Once the doctor is aware of any subluxations – misalignment of the vertebrae – or other structural issues, he or she will perform an adjustment to realign your spine.
Manual adjustments involve the use of short bursts of force to realign subluxations, which helps to alleviate pressure on your nerves, relax muscles, improve circulation and reduce inflammation. Many patients report improvements after just one or two adjustments.
Acoustic Compression Therapy, also referred to as Well Wave Therapy, sends short bursts of acoustic waves deep into the soft tissues of your body. The wave energy stimulates the healing process in your cells, which can reduce inflammation, lessen pain and encourage faster healing. Most patients experience relief from Well Wave Therapy, and there are no worrisome side effects to the process.
Massage therapy goes hand in hand with chiropractic adjustments. By using massage, we can relax your muscles and other soft tissues surrounding your injury. Relaxing the muscles helps to retain the adjustment made by your doctor. Massage also feels good, helping to alleviate pain, improve circulation and relax your body.
Good nutrition is the foundation of a healthy body. Unfortunately, our culture and environment make getting proper nutrition surprisingly challenging. Even if you think that you eat healthy, there is a strong chance that you could do even better with informed guidance.
Our nutritional counseling services are based on solid science and experience. We can help you to eat in a way that is optimal for your body and your lifestyle. We can also help you understand the vast and confusing world of supplements. Supplementation may offer a way to further improve your health, and we have the necessary information to help you pick the supplements that are effective for you.
If you are interested in nutritional counseling, be sure to let your doctor know during your appointment – or even when you contact us to schedule your appointment. That way we can be sure to include counseling in your visit.
An active lifestyle is important to maintain the best possible health, so if you are active, play sports or exercise regularly, we want to congratulate you. We also want you to know that we are here to help you be as active as you want, for as long as possible. Our team can help with injury recovery, improved body mechanics and other sports-related needs.
Chiropractic care and associated therapies offer an excellent way to treat your injuries. Because what we do is non-invasive, you do not have to worry about your treatment doing more harm than good. We can help your body heal and help to alleviate pain and improve mobility. We also offer a variety of therapies in addition to chiropractic adjustments, like Acoustic Compression Therapy, that have been proven to help with sports injuries.
Applied Kinesiology offers us a way to detect illness and dysfunction in your body through specific tests involving your muscles. By going through an evaluation with one of our doctors, we may be able to identify the source of your discomfort or illness and build a customized treatment plan that will correct the issue or issues.
A large portion of the headaches that most people experience are known as tension headaches. Chiropractic care has been shown to be quite effective at alleviating tension headaches. Tension headaches are often caused by tension in the neck or the back, which may be the result of subluxations, pinched nerves or strained muscles. We can get to the source of the headaches by realigning your spine, reducing pressure on nerves and calming muscles through massage to reduce tension and provide headache relief.
The cause of migraines is not as well understood, although we do know what is happening physically in the brain. We may be able to help you get migraine relief by offering advice on lifestyle changes you can make, as well as nutritional counseling – including things to eat, and things to avoid – to lessen the likelihood of triggering a migraine.
Your health is important to us. As your chiropractor in Birmingham, we are here to answer your questions, find the source of your health issues, and deliver the effective care you need to be healthy. If you are in pain or dealing with a health problem, we encourage you to get in touch with our office and make an appointment. Call (248) 645-6070 today to get started!