Birmingham Massage Therapy FAQ
Types of Massage Therapy in Birmingham
We offer several different types of massage therapy in Birmingham, including Swedish, sports and deep tissue. While Swedish massage is great for relieving stress and relaxing the muscles and ligaments, sports massage is great for individuals that play sports or exercise on a regular basis. These massages can help alleviate pain after a workout and help heal sports injuries. Deep tissue massages are used to heal chronic and acute injuries and to break apart scar tissue from old injuries.
Do you perform prenatal massages?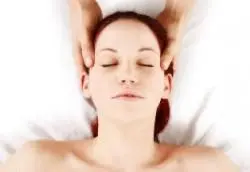 Our massage therapist does perform prenatal massages. During your appointment, you will be asked to lay in a position that is comfortable for you. Pillows and other soft supports will be added to enhance your comfort. Prenatal massages can help alleviate back and leg pain as well as general discomfort.
How does massage therapy help with pain?
Massage therapy at Birmingham Wellness center is great for alleviating widespread muscle pain. The therapy aids in the release of lactic acid, which causes muscle soreness and stiffness after exercise, and it helps promote blood flow and oxygenation throughout the body, which can decrease recovery times for soft tissue injuries.
Can I combine massage therapy with other treatments from your Birmingham chiropractor?
You can absolutely combine massage therapy with chiropractic care from our Birmingham chiropractor. When massage therapy is combined with chiropractic adjustments, individuals experience longer lasting adjustments and faster pain relief. Receiving a massage before your adjustment can make your spinal adjustment more comfortable.
How many sessions will I need before I notice a reduction in my pain?
Massage therapy is very effective at reliving muscle and joint pain. Most people notice a significant reduction in their overall body pain after the first session. Though, it is important to understand the types of massage and their benefits. Swedish massages are very relaxing and often result in an immediate feeling of pain relief and overall well-being. Sports massages and deep tissue massages are more targeted and use a firmer pressure, which makes then less relaxing but more effective at healing injuries.
What types of injuries does massage therapy heal?
Massage therapy can be used to heal sprains, strains, joint pain, lower back and neck pain and tension headaches. The therapy can also help break apart scar tissue and help improve flexibility and range of motion in the joints.
How do I know which type of massage style is right for me?
At the beginning of your appointment, our massage therapist will ask you about your health and any specific areas that are causing you pain. Our massage therapist will then explain various options to you and may combine one or more massage techniques into your session in order to give you the best possible results.
How do I schedule appointment with your Birmingham chiropractor and massage therapist?
You can schedule an appointment for massage therapy and chiropractic care by calling our Birmingham chiropractor's office at (248) 645-6070